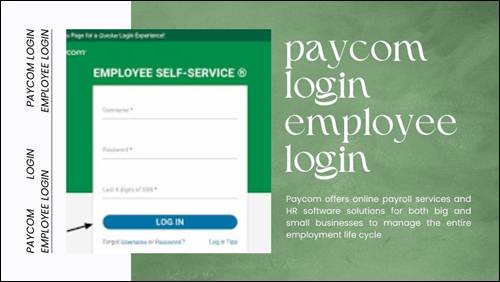 Employee Self-Service, which is part of Paycom Employee Self Service lets you keep track of your private information including pay stubs and pay stubs as well as tax forms,
Requests for leave and many more.
There are 3 methods to gain access to Employee Self-Service.
1. Download the Paycom App
Follow these steps to the letter to follow on either Your iOS as well as Android device:
* Important note for those who are first-timers First time Paycom is used by UCO employees, they will be able to access the
Following will happen: (1) Employees will be asked to choose and then create five security
Questions or concerns. (2) employees are prompted to confirm the accuracy of their personal data.
** Authentication using Paycom app: Paycom application: Paycom app provides employees the option of logging in to access their personal information.
With the mobile Paycom app , employees can: (1) Log in with your UCO passwords; (2) Register via Quick Login.
If an employee allows Quick Login, it allows the use of a 4-digit PIN, fingerprint or facial recognition gain access to the employees.
data stored information stored in Paycom data, depending on the capabilities of your mobile device.
2. Go to employee.uco.edu.
You can also go to employee.uco.edu on your computer, laptop, or
mobile device. It will also connect you to Paycom
Web interface for Employee Self-Service.
3. Log into UCONNECT and go to the Tab for Employees. Tab.
Under the "Employee" tab you will see links towards Paycom employee self-service.
Service. Here are tiles to help you control or monitor your personal
information.